We are delighted to launch the Accord's Women's Network (AWN).
This is a growing group of colleagues united in a shared and common goal, to support women to thrive here at Accord Healthcare.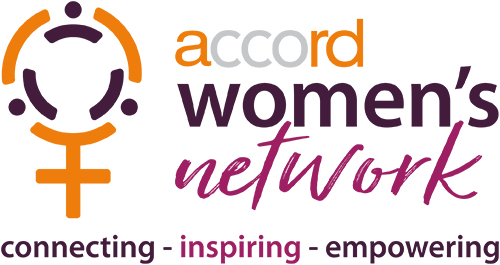 Underpinning this aspiration with the following three pillars 
To Connect 
To Inspire 
To Empower
To Connect
Establishing a safe space to enable women across the entirety of our organisation to connect, to share experiences and collaborate in support of our organisational ambition.

To Inspire
To lead our industry sector as a compelling place for young women to come to work and thrive. Traditionally, science and engineering are areas that have been less accessible to women, we want to change this and be the employer to attract women apprentices and graduates. When women begin their careers, we want them to have access to ideas, guidance and mentoring using 'Lean in' circles and our own Mentoring platform. 

To Empower
Supporting our colleagues to make choices and informed decisions about their career, engaging and educating our managers and leaders to develop their own compassionate leadership skills through empathy and understanding.  We will create meaningful ways for women in Accord to grow and develop their own careers, breaking down any barriers and supporting them to flourish both in their work and personal lives. Through mentorship, learning resources and external subject matter experts we will create meaningful pathways for all with a laser focus on shaping the careers of future talent. 

AWN is open to all those who support the pillars and initiatives, regardless of gender, identity, or sexual orientation. Accord is proud to be an equal opportunities employer